2009: Mailbox Monday – Monday #6
Whoops, I'm a day late! Forgot to post this yesterday…
Just one book in my mailbox last week!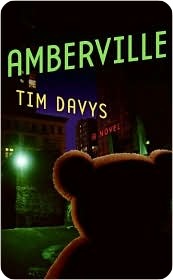 The offer came through my email with the two sentence pitch, "Amberville is The Big Sleep meets Animal Farm with a little Who Framed Roger Rabbit. A gritty, classic noir, crime/detective story set in a town completely inhabited by stuffed animals behaving very badly." I can't help it, I was intrigued! I'm sure that instinct will some day be the death of me as I am buried beneath a collapsed pile of books.
Mailbox Mondays are hosted by The Printed Page.