2010: Challenges – Random Reading Challenge Completed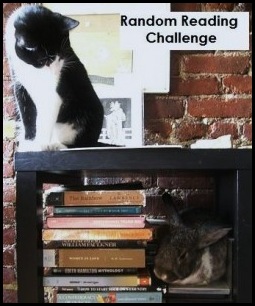 I actually finished this challenge a few months ago (April?), which is not a big surprise since I use random.org to choose almost every book I read.  I have this elaborate system involving a spreadsheet, my LibraryThing account, and my newly acquired ability to create collections on my Kindle.  Basically, I have too many books in my TBR pile to choose my next read based on pure whim — it would take me a week just to choose. Anyhoo, here is my final list!
Hunter's Moon – C.T. Adams & Cathy Clamp
Glass Houses – Rachel Caine
Shogun – James Clavell
Kitty Takes a Holiday – Carrie Vaughn
Heat Wave – Richard Castle
Ivory Tower Cop – George Kirkham & Leonard Territo
Outrageous – Christina Dodd
London Bridges – James Patterson
Already Dead – Charlie Huston
The Seventh Commandment – Lawrence Sanders
Shakespeare's Landlord – Charlaine Harris
Rest in Pieces – Rita Mae Brown
If you participated, I hope you enjoyed the challenge too! The Random Reading Challenge was hosted by Caribousmom.