2018: #24 – From Cradle to Grave (Patricia MacDonald)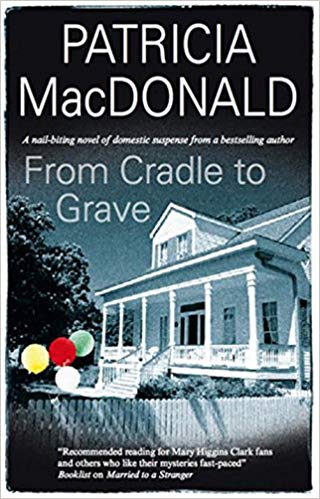 From Cradle to Grave
by
Patricia J. MacDonald
Published by
Severn House Publishers
on January 1, 2010
Genres:
suspense thriller
Pages:
256


A nail-biting novel of domestic suspense from a best-selling author - When Morgan Adair arrives at the small seaside town of West Briar on the Long Island shore, she is looking forward to attending the baptism of her new godson, Drew. Morgan and Drew's mother, Claire, have been friends since childhood, and Morgan was delighted when Claire married the handsome Guy Bolton. But a few days after the christening, Morgan receives a devastating phone call from her friend . . .
This was a decent read, but a tough one for me. Content warning: there's a dead baby in it. I'm a little surprised at how hard that stuff is for me to read now that I'm not a brand new mom.
As far as the issues the book tries to cover, I think it did a decent job depicting post-partum depression, though it was frustrating that no one seemed to recognize it for what it was. The main character, Morgan, is a little bit all over the place, and I found her frustrating at times. Sometimes her decisions didn't really make sense (like staying in a house where 2 people were just murdered, by herself). The mystery is sufficiently twisty, and kept me guessing for a while.
I've always liked Patricia MacDonald's books, and this was no different!