2018: #5 – The Hate U Give (Angie Thomas)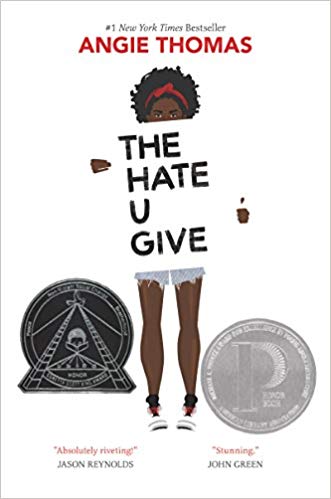 The Hate U Give
by
Angie Thomas
Published by
Balzer + Bray
on February 28, 2017
Genres:
y/a contemporary
,
young adult
Pages:
444


Sixteen-year-old Starr Carter moves between two worlds: the poor neighborhood where she lives and the fancy suburban prep school she attends. The uneasy balance between these worlds is shattered when Starr witnesses the fatal shooting of her childhood best friend Khalil at the hands of a police officer. Khalil was unarmed.

Soon afterward, his death is a national headline. Some are calling him a thug, maybe even a drug dealer and a gangbanger. Protesters are taking to the streets in Khalil's name. Some cops and the local drug lord try to intimidate Starr and her family. What everyone wants to know is: what really went down that night? And the only person alive who can answer that is Starr.

But what Starr does—or does not—say could upend her community. It could also endanger her life.
This book is everything it promises. It's touching and horrifying and hopeful and devastating and has important things to say, even to a middle-aged white woman like myself. Or maybe especially to a middle-aged white woman like myself. The characters feel real without being stereotypical. The situation is one that could unfold tomorrow, almost anywhere in the country. If you've been avoiding this book because you might think it's too political, or because it's for young adults, don't. Pick it up tomorrow.
Other reviews:
"This book is too good to be left unread. You may think it's a lot of mental work that you can't bring yourself to consume, but you should. " – Black & Bookish
"And so I got to typing…because even if they don't love it, I'm convinced anyone who reads this book will still take something away from it." – Nerdy Book Club

"I learnt so much from reading this and I hope this book will encourage more #ownvoices authors to write their own stories to share with the world." – the sprinkled pages