2005: #73 – Cause of Death (Patricia Cornwell)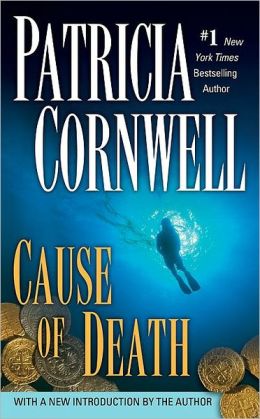 Cause of Death
by
Patricia Cornwell
Series:
Kay Scarpetta #07
Published by
Berkley
on January 2nd 2007
Genres:
mystery
,
police procedural
Pages:
356


Also by this author:
Postmortem
,
All That Remains
Also in this series:
Postmortem
,
All That Remains
It is New Year's Eve, the last day of Virginia's bloodiest year since the Civil War. Dr. Kay Scarpetta plunges into the murky depths of a ship graveyard to recover the very human remains of Ted Eddings, an investigative reporter. What kind of story was Eddings chasing below the icy surface of the Elizabeth River? And why did Scarpetta receive a phone call from someone reporting the death before the police were notified? She soon discovers that Eddings' murder is merely the first layer of something much deeper --- a labyrinthine conspiracy that will put all of her criminal and forensic knowledge to the test like never before. For Scarpetts, the real challenge won't be cataloging the growing number of dead bodies, but preventing herself and those she loves from becoming the next victims.
Book #73 was Cause of Death, the 7th book in Patricia Cornwell's Kay Scarpetta series.
I grabbed this book as a back-up when we went north for Thanksgiving, thinking it was the first in the series. Oops, I didn't realize I had 6 others on the shelf behind it! Not that it really matters, since I've read the later books. This was a pretty good one, though the plot meandered around a bit. There were loose ends that were never really tied up.
Book count: 73
Pages in book: 356
Page count: 26,459
15,000 page goal reached 6/14/05!
50 book goal reached 7/19/05!