2019: #23 – The Silent Patient (Alex Michaelides)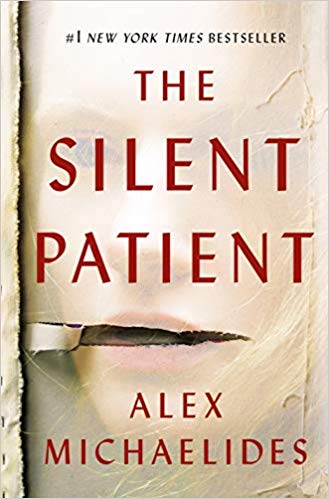 The Silent Patient
by
Alex Michaelides
Published by
Celadon Books
on February 5, 2019
Genres:
suspense thriller
Pages:
323


Alicia Berenson's life is seemingly perfect. A famous painter married to an in-demand fashion photographer, she lives in a grand house with big windows overlooking a park in one of London's most desirable areas. One evening her husband Gabriel returns home late from a fashion shoot, and Alicia shoots him five times in the face, and then never speaks another word.

Alicia's refusal to talk, or give any kind of explanation, turns a domestic tragedy into something far grander, a mystery that captures the public imagination and casts Alicia into notoriety. The price of her art skyrockets, and she, the silent patient, is hidden away from the tabloids and spotlight at the Grove, a secure forensic unit in North London.

Theo Faber is a criminal psychotherapist who has waited a long time for the opportunity to work with Alicia. His determination to get her to talk and unravel the mystery of why she shot her husband takes him down a twisting path into his own motivations—a search for the truth that threatens to consume him...
Alicia Berenson is a successful artist who seems to have it all until one day she's found standing over the body of her dead husband, presumably after she's shot him in the face. Except no one really knows what's happened, because Alicia hasn't said a word since that day.
Theo Faber is a psychotherapist who is intrigued by Alicia and her story and determined to find a way to try treating her. He is able to get a job at the facility where she's being held and is soon one of her therapists, though the others at the facility don't always agree with his methods. Theo is determined to crack through Alicia's veneer and find out what's going on in her head and why she killed her husband.
I had mixed feelings about this book almost all the way through, wondering where it was going, and then I got smacked in the face by the twist. Michaelides makes great use of Alicia's journals to show us what was happening with her in the days before her husband's death, even if you're not sure you should trust what she's saying. When I got to the ending, every puzzle piece fell into place, much to my surprise. It's pretty unusual for me to be taken completely by surprise like that — I literally was thinking "I wonder if…" as I was reading the sentence that revealed all.
Other reviews:
"It's work (sic) taking a moment to appreciate the intelligence and complexity of plotting that makes THE SILENT PATIENT so richly entertaining." — Crime by the Book
"When weak points started to emerge by the quarter to halfway point, the prevailing mystery already had its hooks in me." — Kitty Marie's Reading Corner
"Even the most seasoned of thriller readers will be taken aback by Michalides' clever storytelling." — Peachy Keen Reviews