2019: #24 – Keep Quiet (Lisa Scottoline)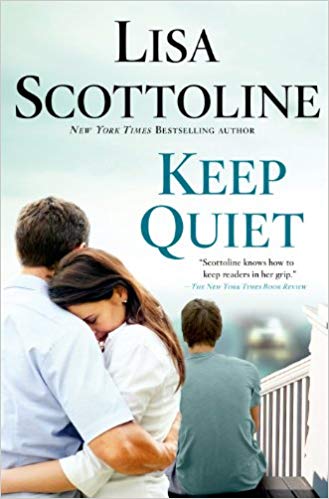 Keep Quiet
by
Lisa Scottoline
Published by
MacMillan
on March 31, 2014
Genres:
suspense thriller
Pages:
352


When Jake Buckman decides to let Ryan, his sixteen-year-old son, practise driving home along a deserted street, he has no idea of the deadly consequences.

But in the darkness of night, a runner comes from nowhere and the hit is fatal.

Now Jake and Ryan have two options: admit Ryan's responsibility...or drive home as though nothing happened. What follows is not a clear-cut hit and run, but a split-second decision by a father who will do anything to protect his son.
Jake Buckman is a regular suburban dad with a wife who is a successful judge and a teenage son that he struggles to connect with. When an ill-fated attempt to bond with his son results in a tragedy, that one incident threatens to ruin their lives forever.
There were a number of things that rubbed me wrong about this book. First, I just get really uncomfortable with story lines that start with one bad decision that just keeps snowballing into worse and worse decisions until there is really no way out (except the extremely manufactured one imagined by the author). Once I see that snowball start to roll, my anxiety rises and I wonder if a book is worth finishing.
Second, the mother/wife is written very oddly. For most of the story she is cold and non-empathetic, yet the climax of the story hinges upon her worry for her husband. It really didn't connect for me and left me scratching my head and wondering if I missed something.
I'm giving it 3 stars because the story was compelling enough to pull me through the finish, but I'm side-eyeing myself a bit for it.
Other reviews:
"This book helped remind me that sometimes doing the right thing is the hardest thing of all, but it is also what will set you free." — Guessing All the Way
"I enjoyed the thrills and suspense, the plot quest me guessing enough to keep reading and I was totally surprised at the end which was a plus." — A Book Blog From Ecuador
"I found this novel to be a departure from Scottoline's other work in some ways; however, it packs the same type of emotional punches. If it's not on your summer reading list, it should be." – Linda McHenry