2021: #36 – Beartown (Fredrik Backman)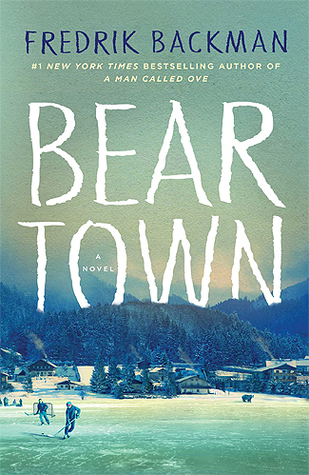 Beartown
by
Fredrik Backman
Series:
Beartown #01
Published by
Atria Books
on April 25, 2017
Genres:
literary fiction
Pages:
418


Also by this author:
Anxious People
People say Beartown is finished. A tiny community nestled deep in the forest, it is slowly losing ground to the ever-encroaching trees. But down by the lake stands an old ice rink, built generations ago by the working men who founded town. And that rink is the reason people in Beartown believe tomorrow will be better than today. Their junior hockey team is about to compete in the national championships, and they actually have a shot at winning. All the hopes and dreams of the town now rest on the shoulders of a handful of teenage boys.

A victory would send star player Kevin onto a brilliant professional future in the NHL. It would mean everything to Amat, a scrawny fifteen-year-old treated like an outcast everywhere but on the ice. And it would justify the choice that Peter, the team's general manager, and his wife, Kira, made to return to his hometown and raise their children in this beautiful but isolated place.

Being responsible for the hopes of an entire town is a heavy burden, and the semifinal match is the catalyst for a violent act that leaves a young girl traumatized and a town in turmoil. Hers is a story no one wants to believe since the truth would mean the end of the dream. Accusations are made, and like ripples on a pond, they travel through all of Beartown, leaving no resident unaffected.
Beartown is a small town in Sweden that is on the way out. One thing is keeping it alive — a ice hockey team of teenage boys on their way to win the national championship. A win like that, used to entice a popular hockey organization to relocate there, could mean everything.
But teenagers are messy, and their parents are messy, and people don't always make the best decisions. Especially when drunk on alcohol and power after a big win.
Beartown could have been plopped down in almost any rural area in the US. I've lived that small town life, where a sport can pump lifeblood into a community and make stars out of 16 year olds and lead adults to turn a blind eye to what's actually going on. Backman weaves an exceptionally captivating story where we see through the eyes of many of Beartown's residents. He keeps us holding our breath until the very end.
I read this for the following reading challenges:
Other reviews:
"I have no words to describe how well written Beartown is. I wanted to cry and scream and burn this book and read it again. It made me angry, and sad, and so frustrated. But is also gave hope and a sense that – everything is going to be alright." — Novel on my Mind
"Although this is a dark book, I do recommend it, especially for those who have read other Backman books and enjoyed them. Beartown's exploration of pack mentality is something that holds extra weight during this pandemic because we are so at the mercy of others (at least, it feels that way). Learning to understand how we come to certain conclusions, why others think the way they do, how a group dynamics can affect individual thought, it's all relevant right now." — I've Read This
"As a reader, I really felt like I was being sucked into this town, and began to evaluate different aspects of my life in the same way the author dissects the characters' lives. Peer pressure, prejudice, corruption and idolisation are all rife in today's modern world and this book shines a bright torch on that. The fictional story is enlightening and acts a mirror. When you read you have no choice but to look and analyse." — Chapters of May