2020: #43 – Mean Streak (Sandra Brown)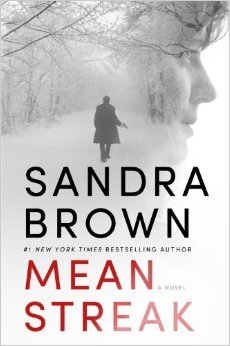 Mean Streak
by
Sandra Brown
Published by
Grand Central Publishing
on August 19, 2014
Genres:
romantic suspense
Pages:
409


Also by this author:
A Secret Splendor
,
Love Is Murder
From #1 New York Times best-selling author Sandra Brown comes a heart-pounding story of survival, that takes the age-old question, "Does the end justify the means?" and turns it on its head.

Dr. Emory Charbonneau, a pediatrician and marathon runner, disappears on a mountain road in North Carolina. By the time her husband Jeff, miffed over a recent argument, reports her missing, the trail has grown cold. Literally. Fog and ice encapsulate the mountainous wilderness and paralyze the search for her.

While police suspect Jeff of "instant divorce," Emory, suffering from an unexplained head injury, regains consciousness and finds herself the captive of a man whose violent past is so dark that he won't even tell her his name. She's determined to escape him, and willing to take any risks necessary to survive.

Unexpectedly, however, the two have a dangerous encounter with people who adhere to a code of justice all their own. At the center of the dispute is a desperate young woman whom Emory can't turn her back on, even if it means breaking the law. Wrong becomes right at the hands of the man who strikes fear, but also sparks passion.

As her husband's deception is revealed, and the FBI closes in on her captor, Emory begins to wonder if the man with no name is, in fact, her rescuer from those who wish her dead - and from heartbreak.

Combining the nail-biting suspense and potent storytelling that has made Sandra Brown one of the world's best loved authors, MEAN STREAK is a wildly compelling novel about love, deceit, and the choices we must make in order to survive.
Mean Streak is about Dr. Emory Charbonneau, a pediatrician from Atlanta who was written to be just a little too perfect. She's a great doctor with a well-known, successful practice, married to a man who works in finance, who gives a lot to charity, and loves running. It's running that takes her to the mountains of North Carolina, where she plans to run a half marathon at a higher elevation to challenge herself in preparation for a marathon event she organized. She plans out her route and sets off one Saturday morning as planned, but never makes it back to her car.
Instead, she wakes up in a bed in a cabin with a man she does not know. Her head is bleeding, her foot is injured, her phone has no service, and she has no idea how she got there. And it's soon clear that she won't be leaving anytime soon, thanks to mountain fog. She has no way to tell her husband what has happened, or even that she's alive. Did this man kidnap her? Did he save her? Is he going to hurt her? She has no idea, and he won't even tell her his name.
I enjoyed the pacing of this book. The first half (almost exactly) is Emory trapped in the cabin with the mysterious man. When she is finally returned to town at that point, I wondered where the rest of the story would go, but it doesn't take long to see where it's headed. The police have a lot of questions for Emory, and they're not really willing to just accept what she has to say.
Where it falls apart for me a bit is the story of the mysterious man. His intentions and his reasons for living the way he does are well hidden. All you really know is that he's hiding from someone and the FBI is looking for him. There are insinuations, and a mass shooting in West Virginia is referred to often, but when the true reason he is living the way he is is revealed, it just felt like a stretch. It didn't completely pull me out of the story, but it also didn't endear him to me further.
Overall, I enjoyed the read. There is, of course, some steamy sex, because that is what you expect with Sandra Brown. But this is one you want to read without analyzing the plot too closely.
I read this for the PopSugar Reading Challenge this year — this book fulfilled the "book by an author who has written more than 20 books" prompt.
Other reviews:
"The secrets unraveled so slowly but still managed to shock. Brown really knows how to play her readers." — Geeky Mythology
"This is a very exciting adventure that you cannot put down, as you will miss something important. I did enjoy this budding romance between Emory and her mystery man, as she learns to trust her feelings about him. What is the true story behind him?" — The Reading Cafe
"Just trust me when I say this is a book you need to read. Suspense, mystery, and high emotion are just a few of the facets that make Mean Streak one of the best books I have ever read." — Read – Love – Blog