2006: #42 – The Footprints of God (Greg Iles)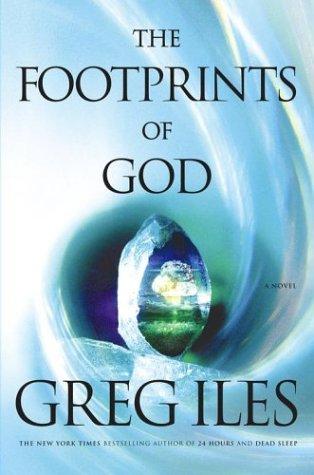 The Footprints of God
by
Greg Iles
Published by
Pocket Star Books
on December 28, 2004
Genres:
thriller
Pages:
528


Also by this author:
Turning Angel
In a secret government lab, America's top scientists work on Trinity -- a supercomputer that could surpass the power of the human mind. As the project's ethicist, Dr. David Tennant works in a firestorm of limitless science and ruthless ambition. After a fellow scientist is murdered, David uncovers who the killer is. Desperate, he turns to Rachel Weiss, the psychiatrist probing the nightmares that have plagued him since joining the project, and both are forced to flee for their lives. Pursued around the globe, David and Rachel piece together the truth behind Project Trinity, and the apocalyptic power it possesses. But Trinity's countdown has already begun, and humanity is now held hostage by a form of life that cannot be destroyed. The only hope for survival lies in the shocking connection that exists between Trinity and David's tortured mind. Mankind's future hangs in the balance -- and the price of failure is extinction.
Book #42 was The Footprints of God, by Greg Iles.
I was a little wary of this book at first. I thought it might be too technical, or too physicsy (yes, I make up words), or too religious, or too philosophical. Turns out, it was just right. Which was a relief, since I just had to stop reading Robin Cook's Coma because it was so boringly technical. (Thank goodness he started being more like an author and less like a doctor.) Anyway, this book sucked me in, which Greg Iles' books tend to do. Enjoyable.
Book count: 42
Pages in book: 526
Page count: 16,475
Words in book: 128,638
Word count: 4,678,671
1,000,000 words surpassed — 2/2/06
2,000,000 words surpassed — 2/14/06
10,000 pages surpassed — 3/10/06
3,000,000 words surpassed — 3/16/06
4,000,000 words surpassed — 4/3/06