2006: #40 – All the Flowers are Dying (Lawrence Block)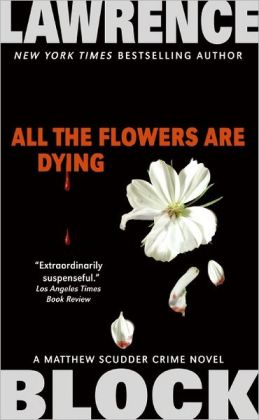 All the Flowers Are Dying
by
Lawrence Block
Series:
Matthew Scudder #16
Published by
William Morrow
on February 15, 2005
Genres:
mystery
,
noir/hard-boiled
,
private investigator
Pages:
288


A man in a Virginia prison awaits execution for three hideous murders he swears, in the face of irrefutable evidence, he did not commit. A psychologist who claims to believe the convict spends hours with the man in his death row cell, and ultimately watches in the gallery as the lethal injection is administered. His work completed, the psychologist heads back to New York City to attend to unfinished business.

Meanwhile, Matthew Scudder has just agreed to investigate the ostensibly suspicious online lover of an acquaintance. It seems simple enough. At first. But when people start dying and the victims are increasingly closer to home, it becomes clear that a vicious killer is at work. And the final targets may be Matt and Elaine Scudder.
Book #40 was All the Flowers are Dying , the 16th(!) book in Lawrence Block's Matthew Scudder series.
Yet another instance of me jumping into a series at some indeterminable point. I'll likely be putting the rest of this series on my list. This was enjoyable, though sometimes I got tired of reading in the killer's point of view.
Book count: 40
Pages in book: 304
Page count: 15,743
Words in book: 91,200
Word count: 4,515,617
1,000,000 words surpassed — 2/2/06
2,000,000 words surpassed — 2/14/06
10,000 pages surpassed — 3/10/06
3,000,000 words surpassed — 3/16/06
4,000,000 words surpassed — 4/3/06