2021: #48 – Blacktop Wasteland (S.A. Cosby)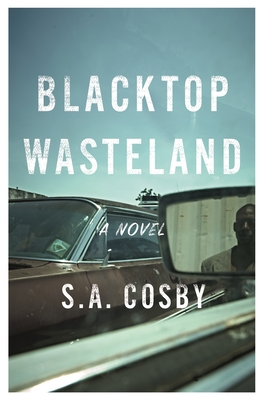 Blacktop Wasteland
by
S.A. Cosby
Published by
Flatiron Books
on July 14, 2020
Genres:
crime
,
thriller
Pages:
320


Beauregard "Bug" Montage is an honest mechanic, a loving husband, and a hard-working dad. Bug knows there's no future in the man he used to be: known from the hills of North Carolina to the beaches of Florida as the best wheelman on the East Coast.

He thought he'd left all that behind him, but as his carefully built new life begins to crumble, he finds himself drawn inexorably back into a world of blood and bullets. When a smooth-talking former associate comes calling with a can't-miss jewelry store heist, Bug feels he has no choice but to get back in the driver's seat. And Bug is at his best where the scent of gasoline mixes with the smell of fear.

Haunted by the ghost of who he used to be and the father who disappeared when he needed him most, Bug must find a way to navigate this blacktop wasteland...or die trying.

Like Ocean's Eleven meets Drive, with a Southern noir twist, S. A. Cosby's Blacktop Wasteland is a searing, operatic story of a man pushed to his limits by poverty, race, and his own former life of crime.
A man can't be two types of beast.
Beauregard "Bug" Montage is hanging on by a thread. His mechanic shop is losing business to the new shop in town, his daughter needs college tuition, and his mother lied about her income and now is getting kicked out of her nursing home. He needs money, bad.
But there's one thing Bug is really great at, and that's driving fast and driving well. So when he's offered a job as a getaway driver in a diamond heist, he has a hard time saying no. It wouldn't be his first time, and if he calls the shots, what can go wrong? And can he convince his wife that this really will be the last time – there's no way he's going to turn into his father?
This book was a really excellent surprise. I hadn't heard of this author, but it was on my TBR list and I needed a title with a color in it so I picked it up. I couldn't be happier about it. Bug is a terrific, conflicted character who doesn't always make the right decisions. He's smart, but sometimes not smart enough. The central/southeast Virginia setting felt authentic, especially with the racial tension and the dynamics between the haves and the have-nots. The action is well-written and compelling. This story is grimy and gutsy and harrowing and it doesn't want to let you go.
I listened to the audiobook, which I thought was very well done. There's also a nice interview with S.A. Cosby at the end.
Other reviews:
"This book is one that will stay with me for a long time. It's got so much to unpack and one that I think would make a fantastic book club pick." — Always With a Book
"Blacktop Wasteland is definitely one of those novels that stays with you long after closing its final page and one that I will definitely be recommending to my friends – it packs a powerful punch and never lets up in terms of maintaining its cracking pace and pitch perfect rendition of Virginia until you've closed its final chapter." — On the Shelf Books
"Poignant yet uplifting, thought provoking yet entertaining, Blacktop Wasteland is a socially relevant tale of a man, despite being dealt the toughest of hands, is determined to take care of his family and run a successful business. A one man Fast & Furious movie, Blacktop Wasteland packs just as much heart as it does thrills." — Murder and Moore