2006: #79 – The Mermaid Chair (Sue Monk Kidd)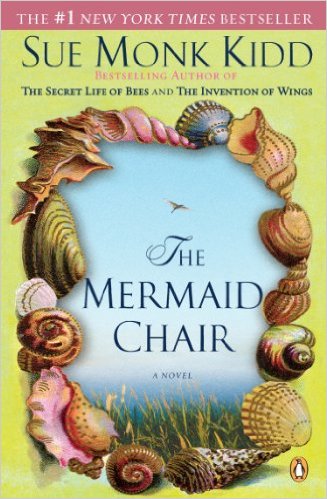 The Mermaid Chair
General Fiction
Penguin
2006
335

Sue Monk Kidd's phenomenal debut, The Secret Life of Bees, became a runaway bestseller that is still on the New York Times bestseller list more than two years after its paperback publication. Now, in her luminous new novel, Kidd has woven a transcendent tale that will thrill her legion of fans. Telling the story of Jessie Sullivan - a love story between a woman and a monk, a woman and her husband, and ultimately a woman and her own soul - Kidd charts a journey of awakening and self-discovery illuminated with a brilliance that only a writer of her ability could conjure..
Book #79 was The Mermaid Chair, by Sue Monk Kidd.
I've heard a lot about Sue Monk Kidd, but hadn't read anything she'd written yet. As far as this book goes, it was merely alright. I didn't completely like or relate with the main character. In fact, I liked the monk better, and would have prefered if the story was more about him! I felt bad for Hugh through the whole book. I'll probably still read The Secret Life of Bees at some point, but I was underwhelmed by The Mermaid Chair.
Book count: 79
Pages in book: 352
Page count: 33,695
Words in book: 90,324
Word count: 9,982,771
1,000,000 words surpassed — 2/2/06
2,000,000 words surpassed — 2/14/06
10,000 pages surpassed — 3/10/06
3,000,000 words surpassed — 3/16/06
4,000,000 words surpassed — 4/3/06
5,000,000 words surpassed — 5/30/06
50 books surpassed — 6/12/06
20,000 pages surpassed — 6/29/06
6,000,000 words surpassed — 6/29/06
7,000,000 words surpassed — 7/21/06
8,000,000 words surpassed — 8/18/06
30,000 pages surpassed — 9/3/06
9,000,000 words surpassed — 9/6/06