2006: #45 – Eveless Eden (Marianne Wiggins)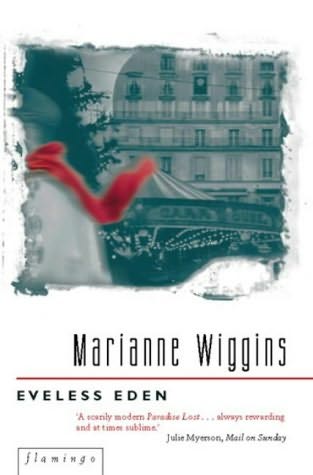 Eveless Eden
by
Marianne Wiggins
Published by
HarperCollins Publishers
on June 7, 2012
Genres:
literary fiction
Pages:
337


Wiggins, the author of John Dollar and one of the most imaginative writers of fiction today, tells the story of a passionate love affair between a foreign correspondent for an American newspaper and the tough, sexy, talented photographer whom he meets at the site of an ecological disaster in Africa.
Book #45 was Eveless Eden, by Marianne Wiggins.
I wasn't sure I was going to like this book. I received it as a gift, and it's not something I normally would have purchased. However, I ended up enjoying it quite a bit. It had its own distinct writing style, and though the book ends very abruptly, it fits.
Book count: 45
Pages in book: 352
Page count: 17,851
Words in book: 116,192
Word count: 5,136,631
1,000,000 words surpassed — 2/2/06
2,000,000 words surpassed — 2/14/06
10,000 pages surpassed — 3/10/06
3,000,000 words surpassed — 3/16/06
4,000,000 words surpassed — 4/3/06
5,000,000 words surpassed — 5/30/06