2006: #44 – Turning Angel (Greg Iles)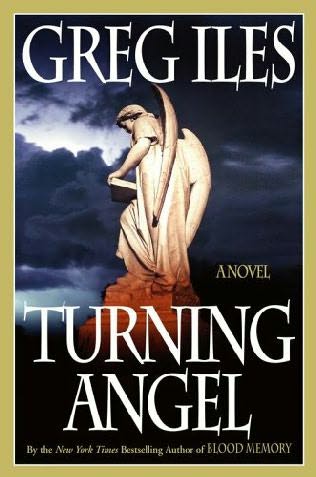 Turning Angel
by
Greg Iles
Series:
Penn Cage #02
Published by
Pocket Books
on November 21, 2006
Genres:
legal thriller
Pages:
672


Also by this author:
The Footprints of God
After winning the most dangerous case of his career, prosecutor Penn Cage decides to remain in his Southern hometown to raise his young daughter in a safe haven. But nowhere is truly safe -- not from long-buried secrets, or murder....When the nude body of prep school student Kate Townsend is found near the Mississippi River, Penn's best friend, Drew Elliott, is desperate for his counsel. An esteemed family physician, Drew makes a shocking confession that could put him on death row. Penn will do all he can to exonerate Drew, but in a town where the gaze of a landmark cemetery statue -- the Turning Angel -- never looks away, Penn finds himself caught on the jagged edge of blackmail, betrayal, and deadly violence.
Book #44 was Turning Angel, by Greg Iles, the second Penn Cage novel.
This book is kind of a sequel to The Quiet Game, which I'm not sure I've read. If I have, I need to read it again, because I didn't remember any of it. Anyway, this was great, and it wasn't necessary to have read the first book to enjoy it.
Book count: 44
Pages in book: 512
Page count: 17,499
Words in book: 175,091
Word count: 5,019,439