2005: #17 – The Hearing (John Lescroart)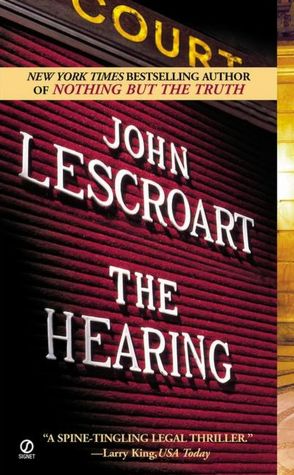 The Hearing
by
John Lescroart
Series:
Dismas Hardy #07
Published by
Signet
on February 1st 2002
Genres:
legal thriller
Pages:
656


The call comes at midnight. It looks like a tragic and petty murder - a rising star in San Francisco's legal firmament found shot in a dark alley. But for homicide lieutenant Abe Glitsky, the crime cuts horribly close to home - unknown to anyone, the victim was his daughter. Seething, Glitsky leans hard on his only suspect - a homeless heroin addict found lingering over his daughter's body, with her jewelry in his pocket and a smoking gun in his hand.The city's embattled, ambitious D.A., Sharron Pratt, sees an opportunity to revive her troubled administration by publicly declaring war on the killer and vowing to deliver the death penalty, putting the case on the fast track to certain conviction. Unable to watch a man die for Pratt's political gain, Dismas Hardy warily takes on the defense. But as Hardy's crusade to secure his client a fair hearing ensues, a lethal web of political corruption, legal conspiracy, and cold-blooded murder begins to unravel. In a case that will send shock waves through the city of San Francisco and echo in the private lives of its most prominent citizens, the hearing is just the beginning.
Book 17 was the 3rd book in John Lescroart's Dismas Hardy series, The Hearing.
I really enjoy Lescroart's books. This is a series I've been reading out of order, so unfortunately I already know the fate of some of the characters. But, it doesn't really matter. The books still suck me in, and the third part of this book was really fast-paced and interesting. Lescroart managed to throw in a twist that even I didn't expect, and that's pretty hard to do!
If I were giving stars, I'd give this one a 5/5.
Page count: 4,941/15,000 — 32.94%