2005: #47 – Back Roads (Tawni O'Dell)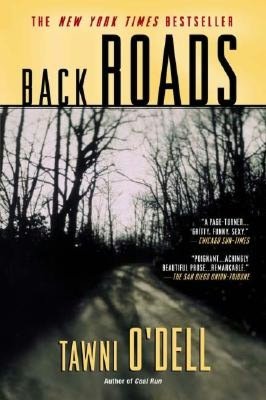 Back Roads
by
Tawni O'Dell
Published by
Viking Adult
on March 28th 2000
Genres:
literary fiction
Pages:
338


Harley Altmyer's mother is in prison for killing his father. So Harley is bringing up his younger sisters and working two jobs to pay the bills-and that doesn't leave a lot of time for distractions. But lately, he's getting distracted by Callie Mercer, an older woman who fills him with such desire he fears he might explode. And as he struggles to keep it together while things begin to spin out of control, Harley finds that as shattered as his family is, there are still more shattering surprises in store...
Book #47 was Back Roads, by Tawni O'Dell.
It was a pretty good book, but quite tragic. The whole story is tinged with a sense of foreboding.
Book count: 47/50 — 94%
Pages in book: 338
Page count: 16,738
15,000 page goal reached 6/14/05!
I was going to hold off on choosing another book to read, because for some reason I had it in my head that the new Harry Potter book was coming out tomorrow. Since I looked at a calendar and realized I was wrong, I'd better choose something to get me through the next week.