2006: #3 – Lost Innocents (Patricia MacDonald)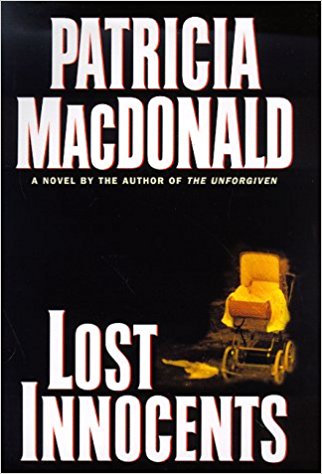 Lost Innocents
by
Patricia MacDonald
Published by
Warner Books (NY)
on November 15th 2008
Genres:
psychological thriller
Pages:
295


When a fifteen-year-old baby-sitter vanishes with her towheaded charge, Maddy Blake, like the rest of her sleepy, suburban town, is shaken. When the teenager's naked body is recoverd and a manhunt for the missing toddler turns up nothing, Maddy, like the entire community of Taylorsville, is horrified. Even though she has a three-year-old daughter of her own, she assumes the grisly murder can have no connection to her increasingly troubled life. Preoccupied by financial difficulties and a faltering marriage, she follows the case with some detachment--until the police arrive at her her door.
Book #3 was Lost Innocents, by Patricia MacDonald.
This wasn't a bad little suspense book. The only thing that sort of bothered me about it was that an awful lot of characters were introduced. Sometimes I had problems figuring out how they fit into the story. However, it was a good quick read, and I needed that after the last book.
Book count: 3
Pages in book: 295
Page count: 1,154
Words in book: 89,833
Word count:340,995