2020: #40 – Lying Next to Me (Gregg Olsen)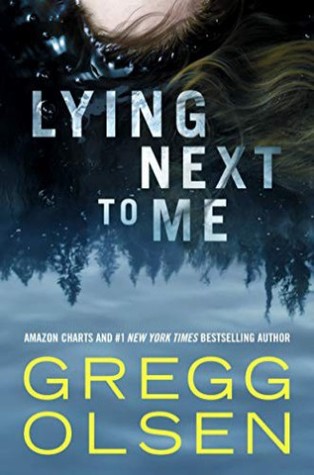 Lying Next to Me
by
Gregg Olsen
Published by
Thomas & Mercer
on May 21, 2019
Genres:
suspense thriller
Pages:
383


Also by this author:
Abandoned Prayers: The Incredible True Story of Murder, Obsession and Amish Secrets
No matter what you see, no matter what you've heard, assume nothing.

Adam and Sophie Warner and their three-year-old daughter are vacationing in Washington State's Hood Canal for Memorial Day weekend. It's the perfect getaway to unplug—and to calm an uneasy marriage. But on Adam's first day out on the water, he sees Sophie abducted by a stranger. A hundred yards from shore, Adam can't save her. And Sophie disappears.

In a nearby cabin is another couple, Kristen and Connor Moss. Unfortunately, beyond what they've heard in the news, they're in the dark when it comes to Sophie's disappearance. For Adam, at least there's comfort in knowing that Mason County detective Lee Husemann is an old friend of his. She'll do everything she can to help. She must.

But as Adam's paranoia about his missing wife escalates, Lee puts together the pieces of a puzzle. The lives of the two couples are converging in unpredictable ways, and the picture is unsettling. Lee suspects that not everyone is telling the truth about what they know—or they have yet to reveal all the lies they've hidden from the strangers they married.
Ugh, this started out so promising.
Adam, his wife Sophie, and their 3 year old daughter are renting a cabin on the water in the Pacific Northwest for a little vacation. But while Adam and his daughter are out in the boat that first morning, someone ambushes his wife and abducts her while they watch helplessly off-shore.
One of the responding detectives is Lee, a woman Adam knew in his youth. She wants to believe that Adam has nothing to do with his wife's disappearance, but her partner isn't so sure. Also part of the story are the older lady next door who witnessed the crime, and the couple (Kristen and Connor) in the next cabin, also there for a weekend getaway.
The story is told from 4 points of view — Adam, Lee, Kristen, and Connor — and you quickly learn that you probably shouldn't trust everything you read. Frankly, all of this sounds like exactly the pieces you need for a really great suspense novel, but there is one big problem.
Everyone in this books sucks. Except Lee. Everyone else sucks, even the missing wife. And not even in a "oh, this is a good person who just made a bad decision" way. No, these are just awful people. Lying, narcissistic, soulless people. The only reason I finished was because I wanted to see how everything tied together and what actually happened, and that's the only reason I gave it 2 stars rather than 1. I couldn't have cared less about any of the characters.
I read this for the PopSugar Reading Challenge this year — this book fulfilled the "book with an upside-down image on the cover" prompt.
Other reviews:
"What a fantastic book. I really enjoyed that it was written from so many points of view. It allowed us to see the events from almost all the character's perspectives and find little clues in their chapters that we'd not have had otherwise." — Emma's Biblio Treasures
"I am an avid mystery/ crime/ thriller reader and so, the big twist-in-the-tale was apparent to me very early on in the book. However, I kept on reading because I was interesting in the 'how' and 'why' and not just the 'who' when it came to Sophie's abduction and murder. So, even if you do guess the big twist, it is still worth it to read on." — The Whimsy Bookworm
"If you enjoy psychological thrillers, crime stories, or mystery novels, Lying Next to Me is certainly a worthwhile read. Even without a likable main character for the reader to side with, it is entertaining to discover the characters' various lies and poor choices as the story unfolds. Your feelings towards each character will shift drastically with each new reveal." — Amy's Book Nook