2005: #64 – Nora, Nora (Anne Rivers Siddons)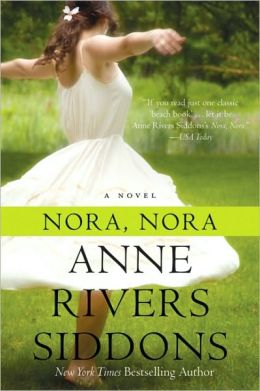 Nora, Nora
by
Anne Rivers Siddons
Published by
HarperTorch
on July 3rd 2001
Genres:
women's fiction
Pages:
480


Also by this author:
King's Oak
,
Islands
At twelve, Peyton McKenzie isn't ready to share her widowed father with anyone, let alone Nora, her redheaded, cigarette-smoking cousin who just rolled into town behind the wheel of a pink Thunderbird. But her father seems to like Nora, and she does make for good conversation with her friends at the Losers Club, and prim Aunt Augusta hates her, which means she can't be all bad. In fact, maybe Nora is just what quiet Lytton, Georgia, needs this summer.
And when Nora takes a job teaching the first integrated honors class at the local high school, it looks like she might stay forever. But it becomes clear that something is troubling her. Peyton knows it's more than the local gossips who don't like Nora's "unsouthern" ways. When the shocking truth comes to light, it will stun this small segregated town and, more importantly, teach Peyton a lesson she will never forget about love and its enormous cost.
Book #64 was Nora, Nora, by Anne Rivers Siddons.
I have a strange relationship with Anne Rivers Siddons books. They always start off really slow for me, and I have to struggle through the first several chapters. However, they really pay off in the end. I guess maybe there's just too much background and set-up for me. So, I like them, but I wish she'd get to the story sooner.
Book count: 64
Pages in book: 384
Page count: 22,739
15,000 page goal reached 6/14/05!
50 book goal reached 7/19/05!