2005: #27 – Open Season (Linda Howard)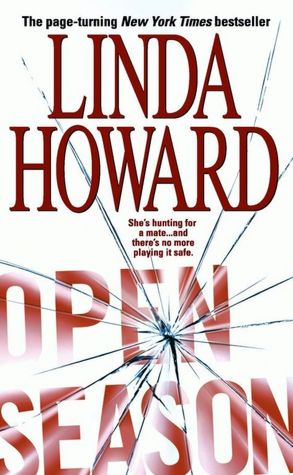 Open Season
by
Linda Howard
Published by
Pocket Books
on June 1st 2002
Genres:
romantic suspense
Pages:
337


Also by this author:
Kiss Me While I Sleep
Be careful what you wish for....

On her thirty-fourth birthday, Daisy Minor decides to make over her entire life. The small-town librarian has had it with her boring clothes, her ordinary looks, and nearly a decade without so much as a date. It's time to get a life—and a sex life. The perennial good girl, Daisy transforms herself into a party girl extraordinaire—dancing the night away at clubs, laughing and flirting with abandon—and she's declared open season for manhunting. But her free-spirited fun turns to shattering danger when she witnesses something she shouldn't—and becomes the target of a killer. Now, before she can meet the one man who can share her life, first she may need him to save it.

Seamlessly blending heart-pounding romance and breathless intrigue, Linda Howard delivers a stylish and provocative novel that absolutely defies readers to put it down.
Book #27 was Open Season, by Linda Howard.
It must be a week of firsts! This is the first Linda Howard book I've read. It was alright — kinda corny, but in a somewhat cute way. It was more sex than mystery, I think. I'd probably pick up another of her books if I found it on the cheap, but I don't think I'd search one out. Definitely a quick-beach-read type book.
Book count: 27/50 — 54%
Pages in book: 368
Page count: 8,756/15,000 — 58.37%