2005: #26 – The Sigma Protocol (Robert Ludlum)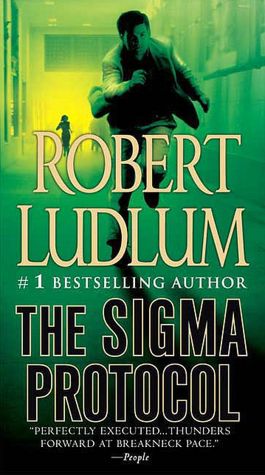 The Sigma Protocol
by
Robert Ludlum
Published by
St. Martin's Paperbacks
on March 31st 2009
Genres:
espionage thriller
Pages:
736


Ben Hartman is vacationing in Zurich, Switzerland when he chances upon his old friend Jimmy Cavanaugh—a madman who's armed and programmed to assassinate. In a matter of minutes, six innocent bystanders are dead. So is Cavanaugh. But when his body vanishes, and his weapon mysteriously appears in Hartman's luggage, Hartman is plunged into an unfathomable nightmare…

Meanwhile, Anna Navarro, field agent for the Department of Justice, has been asked to investigate the sudden, random deaths of eleven men throughout the world. The only thing that connects them? A secret file, over a half-century old, that's linked to the CIA—and is marked with the same puzzling codename: Sigma.

As Anna follows the connecting thread—and Hartman finds himself on the run—she ends up in the shadows of a relentless killer who is one step ahead of her…victim by victim. Now, she and Hartman together must uncover the diabolical secrets long held behind Sigma. It will threaten everything they think they know about themselves—and confirm their very worst fears...
Book #26 was The Sigma Protocol by Robert Ludlum.
This is the first Ludlum book I've read, and I enjoyed it, for the most part. It had a little bit too much bad guy monologing that I tended to skim, but I got the jist of it. I like spy/espionage/intrigue stories, and Ludlum is one of the best.
Book count: 26/50 — 52%
Pages in book: 672
Page count: 8,388/15,000 — 55.92%