2008: #87 – The Mysterious Affair at Styles (Agatha Christie)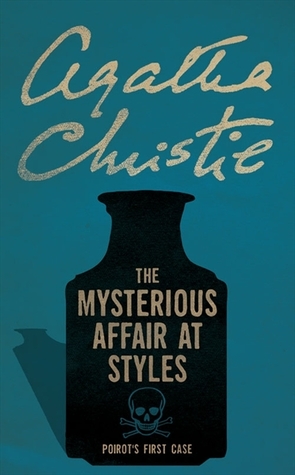 The Mysterious Affair at Styles
by
Agatha Christie
Series:
Hercule Poirot #01
Published by
HarperCollins
on October 1920
Genres:
amateur investigator
Pages:
304


Also by this author:
Poirot Investigates
Also in this series:
Poirot Investigates
The famous case that launched the career of Hercule Poirot. When a wealthy heiress is murdered, Poirot steps out of retirement to find the killer. As the master detective makes his way through the list of suspects, he finds the solution in an elaborately planned scheme almost impossible to believe.
Book #87 was The Mysterious Affair at Styles, the first Hercule Poirot novel by Agatha Christie.
Another book that I can't really review because really? What can you say about a master like Christie? I think what I like best about Poirot is not just that so much of what he detects is based on observation, but that he has a real soft spot for love.  Someday, I will make it through all of these!
Page count: 224 | Word count: 55,996
2007: Carolina Moon (Nora Roberts)
2006: 44 Cranberry Point (Debbie Macomber)