2021: #1 – The Widows of Malabar Hill (Sujata Massey)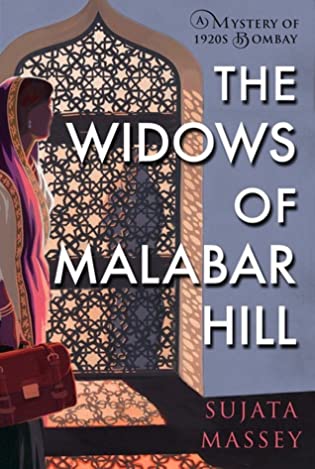 The Widows of Malabar Hill
by
Sujata Massey
Series:
Perveen Mistry #1
Published by
Soho Press
on January 9, 2018
Genres:
hf - 1920s
,
historical mystery
Pages:
385


Bombay, 1921: Perveen Mistry, the daughter of a respected Zoroastrian family, has just joined her father's law firm, becoming one of the first female lawyers in India. Armed with a legal education from Oxford, Perveen also has a tragic personal history that makes her especially devoted to championing and protecting women's rights.

Mistry Law is handling the will of Mr. Omar Farid, a wealthy Muslim mill owner who has left three widows behind. But as Perveen goes through the papers, she notices something strange: all three have signed over their inheritance to a charity. What will they live on if they forefeit what their husband left them? Perveen is suspicious.

The Farid widows live in purdah: strict seclusion, never leaving the women's quarters or speaking to any men. Are they being taken advantage of by an unscrupulous guardian? Perveen tries to investigate and realizes her instincts about the will were correct when tensions escalate to murder. It's her responsibility to figure out what really happened on Malabar Hill, and to ensure that nobody is in further danger.
The years that India was under British rule has long been an interesting time period to me, and this book is set right smack in the middle of it. Perveen Mistry is someone unusual — a female lawyer in early 1920s Bombay. She's not considered a full lawyer because she cannot appear in court, but she's able to do a lot of contract work and support her father, who is also a lawyer. It's also unusual for her to be a working woman, when most 24 year olds are already married and starting their families.
Perveen's father has a Muslim client who has passed away, and his three wives are now having to make a decision about what to do with their mahr (basically their dowries). The paperwork they've received says that they all wish to donate what they have to the families waqf (a charitable endowment), but the documents don't look quite right to Perveen. She doesn't feel comfortable with accepting the paperwork until they speak with the wives directly. The problem is, the wives are living in isolation, unable to come into contact with men. Luckily, Perveen is a woman, and she thinks they will speak to her.
A shocking event follows Perveen's visit, and she is pulled into the mystery of what happened. Her main motivation is protecting the three wives, perhaps colored by Perveen's own experience with marriage.
I really enjoyed this story, and thought it moved along nicely. I liked getting some explanation of the differences between people following different religions, and sometimes the same religion in different places. Perveen is quite open-minded and accepting of others. The character of Perveen is based on Cornelia Sorabji, the first woman to practice law in India, which lends the story an air of authenticity.
I will definitely read more in this series!
I read this for the following reading challenges:
Other reviews:
"'The Widows of Malabar Hill' by Sujata Massey is an interesting historical fiction novel with a murder mystery twist that gets India's first female lawyer in a host of adventures." — Creating Herstory
"The Widows of Malabar Hill is recommended for readers who love historical fiction, for those who appreciate a strong, determined, independent, clever, and ambitious female protagonist, for readers who want to immerse themselves in a different culture and expand the diversity of their reading, and for fans of a little mystery and intrigue." — Reading Ladies Book Club
"On top of all that, Massey is an excellent writer who is very good at crafting a thrilling mystery and compelling characters. I came into The Widows of Malabar Hill without knowing much about it beyond the back cover description, and by the end of the first chapter I was hooked." — Punk-Ass Book Jockey