2021: #2 – The Magnolia Inn (Carolyn Brown)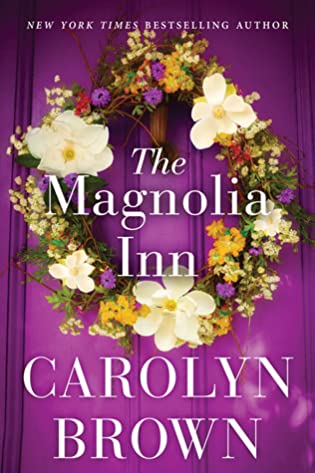 The Magnolia Inn
by
Carolyn Brown
Published by
Montlake Romance
on January 15, 2019
Genres:
contemporary romance
Pages:
286


Inheriting the Magnolia Inn, a Victorian home nestled in the East Texas pines, is a fantasy come true for Jolene Broussard. After living with the guilt of failing to rescue her self-destructive mother, Jolene knows her aunt and uncle's B&B is the perfect jump start for a new life and a comforting place to call home. There's just one hitch: stubborn and moody carpenter Tucker Malone. He's got a half interest in the Magnolia Inn, and he's planting his dusty cowboy boots squarely in the middle of her dream.

Ever since his wife's death, Tucker's own guilt and demons have left him as guarded as Jolene. The last thing he expects is for his new partner to stir something inside him he thought was gone forever. And as wary as Jolene is, she may have found a kindred spirit—someone she can help, and someone she can hold on to.

Restoring the Magnolia Inn is the first step toward restoring their hearts. Will they be able to let go of the past and trust each other to do it together?
This was a basic slow-burn, closed-door, contemporary romance. At the center of the story are Jolene and Tucker. Jolene has a lot of strong feelings and distrust around alcohol and people who drink, thanks to her mother and an ex-boyfriend (yet when given a choice, she works in a bar……..). Tucker has been widowed for two years after his seemingly angelic wife dies in a car accident, and he spends his weekdays buried in construction work and then his weekends buried in the bottle. The two of them are thrown together as business partners when Jolene is given half of her aunt Sugar's bed and breakfast and Tucker buys the other half from her uninterested not-really-cousin.
This was just fine. If you're bothered by church talk and the demonization of alcohol, it's probably not for you. Also, it's a REAL slow burn, so don't go into it looking for anything steamy. I'm trying to listen to more audiobooks this year, and this was a nice easy one to start with.
I read this for the following reading challenges:
Other reviews:
"What I loved about Tucker and Jolene is that neither of them took crap for the other. They both had demons that haunted them, but they both fought hard to overcome them and come out on the other side." — Harlequin Junkie
"Carolyn Brown is an author that I love for her easy romance, unique settings, and beautiful relationships." — A Soccer Mom's Book Blog
"This was a beautiful story full of love, compassion, friendship, understanding and yes, second chances." — Carla Loves to Read