2021: #11 – They the Pretty Stars (Eden O'Neill)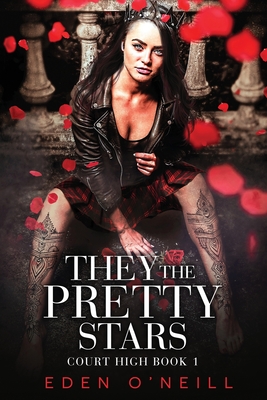 They the Pretty Stars
by
Eden O'Neill
Series:
Court High #01
Published by
Independently Published
on January 28, 2020
Genres:
contemporary romance
,
new adult
Pages:
166


In Maywood Heights, stars burn bright. They fall even harder. They call them the Court, an elite boys club who rule Windsor Preparatory Academy like gods among men. And, of course, they're led by Hercules himself. Royal Prinze-yes, that's actually his name-walks around both the school and the town like he owns them. His affiliation to the prestigious Court only gives him more clout. These boys do anything they want. They take anything they want, and they f*ck anything they want... in that order. Then there's me. I came to Maywood Heights to live with my virtually indifferent father because my sister went AWOL. She chose to stay with him after our parents' divorce when we were kids, and I haven't seen or heard from her since summer began. The last thing I imagined when enrolling at her school was that she'd be connected to a group like the Court, and boys like Royal. She's nothing like them and so much better than Royal and his elitist attitude...So, why then are they saying he's her best friend?
There wasn't a whole lot of depth here, but this was an enjoyable romance. Honestly, you're not going to get a lot of complex plot in 166 pages! The ages of the students in this book (they're basically all 18) might lead you to think this is Young Adult, but based on content I find it to be much closer to New Adult. I did appreciate the little mystery thread that is woven through and that gives us a push towards the second in the series