2005: #2 – Naked in Death (J.D. Robb)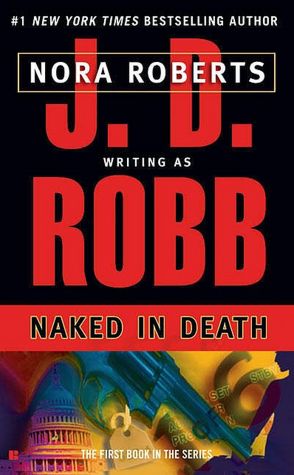 Naked in Death
by
J.D. Robb
Series:
In Death #01
Published by
Berkley
on July 1st 1995
Genres:
romance
,
romantic suspense
Pages:
320


Also by this author:
Immortal in Death
,
Ceremony in Death
Also in this series:
Immortal in Death
,
Ceremony in Death
In a world of danger and deception, she walks the line--between seductive passion and scandalous murder...Eve Dallas is a New York police lieutenant hunting for a ruthless killer. In over ten years on the force, she's seen it all--and knows her survival depends on her instincts. And she's going against every warning telling her not to get involved with Roarke, an Irish billionaire--and a suspect in Eve's murder investigation. But passion and seduction have rules of their own, and it's up to Eve to take a chance in the arms of a man she knows nothing about--except the addictive hunger of needing his touch.
Book number 2 was J.D. Robb's Naked in Death. This book is the first in J.D. Robb's (otherwise known as romance writer Nora Roberts) In Death mystery series.
I first came upon this series after receiving one of the later books as a gift. In many ways, they are just your typical, run-of-the-mill murder mystery/detective story. What sets these apart are Robb's strong lead female character, Detective Eve Dallas, and the futuristic setting — all of the books take place after the year 2058. This futuristic setting gives the stories that extra punch that I feel sets them apart from the rest.
So, all in all, I really enjoyed this book. I'd like to go ahead and just read the rest of the series, but the obsessions that require me to pick my books randomly won't let me do that. Yeah, I know. It's a sickness!
Page count: 969/15,000