2005: #61 – J is for Judgment (Sue Grafton)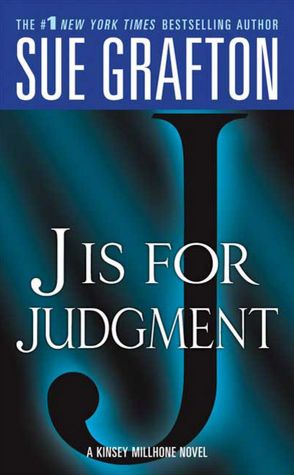 J is for Judgment
by
Sue Grafton
Series:
Kinsey Millhone #10
Published by
St. Martin's Paperbacks
on December 2nd 2008
Genres:
general mystery
,
private investigator
Pages:
384


Also by this author:
D is for Deadbeat
,
E is for Evidence
Also in this series:
D is for Deadbeat
,
E is for Evidence
Wendell Jaffe looks great for a dead man! He's been six feet under for five years ago—until his former insurance agent spots him at a dusty resort bar in Mexico. Now California Fidelity wants its insurance money back. Can P.I. Kinsey Millhone get on the case?
Just two months earlier, Jaffe's widow pocketed $500,000 in insurance benefits after Jaffe went overboard. Was his "pseudocide" a last-ditch effort to do right by his beloved wife? Perhaps. But how would that explain the new woman in Jaffe's second life?
Kinsey is in for the long haul as she delves deeper into the mystery surrounding Jaffe's life and death…and discovers that, in family matters as in crime, sometimes it's better to reserve judgment…
Book #61 was J is for Judgment, the 10th book in Sue Grafton's Kinsey Millhone/Alphabet series.
Not bad. I wish she'd gone a little further into the family stuff, however. I was expecting a little more closure on that before the end of this book.
Book count: 61
Pages in book: 376
Page count: 21,699
15,000 page goal reached 6/14/05!
50 book goal reached 7/19/05!