2011: Challenges – 2011 Audiobook Challenge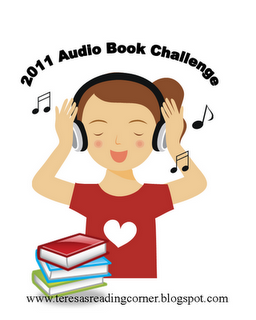 Another challenge! This one is the 2011 Audiobook Challenge, hosted this year by Teresa's Reading Corner.
Once again, the usual rules apply.  There are four levels:
Curious: 3 Audio Books
Fascinated: 6 Audio Books
Addicted: 12 Audio Books
Obsessed: 20 Audio Books
Sign-up on the challenge post! I'm being a bit more reasonable this year and choosing the Addicted level.  That should give me enough wiggle room to listen to the podcasts I also enjoy. My list will be below.
last updated 9/21/11
I've reached 12 books earlier than I thought! I'm going to see if I can push through to 20…
Madapple – Christina Meldrum
The Pale Blue Eye – Louis Bayard