2016: Play Dead (Harlan Coben)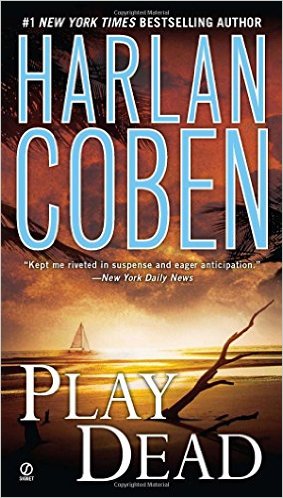 Play Dead
by
Harlan Coben
Published by
Signet
on September 28th 2010
Genres:
suspense thriller
Pages:
550


Also by this author:
Stay Close
No sooner had supermodel Laura Ayers and Celtics star David Baskin said "I do" than tragedy struck. While honeymooning on Australia's Great Barrier Reed, David went out for a swim-and never returned. Now widowed and grieving, Laura's search for the truth will draw her into a web of lies and deception that stretches back thirty years...
This was Harlan Coben's first published novel, and he freely admits in the introduction that it's not particularly good. And he's right! The plot is outlandish and overly complicated, but beneath that and the sometimes cliched writing, you can see the beginnings of what Coben will become.
I wish I could discuss the plot without spoiling it, but I'm really not sure how. Basically, there is a step taken that is really extreme and seems pretty unnecessary. Beyond that is a lot of family drama. Coben does a good job of giving us multiple points of view, including the killer's, and he manages to give us the killer's point of view without spoiling who it is. That's not easy to do!
So overall, much like Coben himself, I wouldn't recommend this to anyone who hasn't read Coben before. In fact, I'm not sure I would recommend it even to a Coben fan. But if you're a completist, it's really not that painful to read.
Other reviews:
"At the end of the day, despite the soap opera element to it (and my personal hatred such soap opera type clichéd stories) I would still definitely recommend it." — Rants of an Insane Mind
"…it is a readable novel and the plot is a trifle implausible but you can identify with the characters and appreciate the story as it unfolds." — Rod the Blog
"This is a completely implausible thriller that is both fun and serious." — ALPHA Reader