2005: #57 – To The Nines (Janet Evanovich)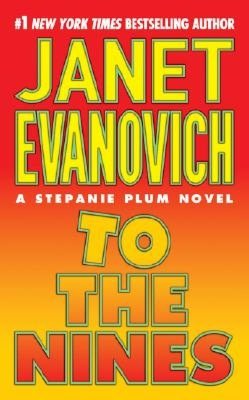 To the Nines
by
Janet Evanovich
Series:
Stephanie Plum #09
Published by
St. Martin's Paperbacks
on June 14th 2004
Genres:
general mystery
Pages:
320


Also by this author:
One for the Money
,
Two for the Dough
,
Three to Get Deadly
,
Four to Score
,
High Five
Also in this series:
One for the Money
,
Two for the Dough
,
Three to Get Deadly
,
Four to Score
,
High Five
Stephanie Plum's got rent to pay, people shooting at her, and psychos wanting her dead every day of the week (much to the dismay of her mother, her family, the men in her life, the guy who slices meat at the deli . . . oh, the list goes on). An ordinary person would cave under the pressure.

But hey, she's from Jersey.

Stephanie Plum may not be the best bounty hunter in beautiful downtown Trenton, but she's pretty darn good at turning bad situations her way . . . and she always gets her man. In To the Nines, her cousin Vinnie (who's also her boss) has posted bail on Samuel Singh, an illegal immigrant. When the elusive Mr. Singh goes missing, Stephanie is on the case. But what she uncovers is far more sinister than anyone imagines and leads to a group of killers who give new meaning to the word hunter.

In a race against time that takes her from the Jersey Turnpike to the Vegas Strip, Stephanie Plum is on the chase of her life. The unforgettable characters, nonstop action, high-stakes suspense, and sheer entertainment of To the Nines define Janet Evanovich as unique among today's writers.
Book #57 was To the Nines, the ninth book in Janet Evanovich's Stephanie Plum series.
Just to emphasize how much I've been reading, I read both this book and the previous one yesterday. And 155 pages of the next one. I think my stress level is finally dropping, so maybe I can do something else with my life soon.
Book count: 57
Pages in book: 352
Page count: 20,259
15,000 page goal reached 6/14/05!
50 book goal reached 7/19/05!