2018: #26 – A Drink Before the War (Dennis Lehane)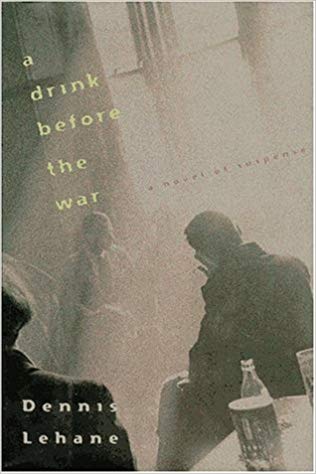 A Drink Before the War
by
Dennis Lehane
Series:
Kenzie & Gennaro #01
Published by
Houghton Mifflin
on November 28, 1994
Genres:
noir/hard-boiled
Pages:
267


Kenzie and Gennaro are private investigators in the blue-collar neighborhoods and ghettos of South Boston-they know it as only natives can. Working out of an old church belfry, Kenzie and Gennaro take on a seemingly simple assignment for a prominent politician: to uncover the whereabouts of Jenna Angeline, a black cleaning woman who has allegedly stolen confidential state documents.

Finding Jenna, however, is easy compared to staying alive once they've got her. The investigation escalates, implicating members of Jenna's family and rival gang leaders while uncovering extortion, assassination, and child prostitution extending from bombed-out ghetto streets to the highest levels of government.
I've read a couple of Lehane's books already, including a later book in this series, and so far I've liked everything I've read. This series has a nice noir feel to it, especially with the couple of private detectives having their office in the bell tower of a church. I like Kenzie and Gennaro's relationship, complicated as it may be. I also like Kenzie's gutsiness. The politics in this book could just as easily be written about today, and I always appreciate the Boston setting. This is a series I'll actually finish someday.
Other reviews:
"Dark and addictive, A Drink Before the War is probably one of the best thrillers I've ever read, and I can't wait to get my hands on the other books in the series." — Star-Crossed Book Blog
"Overall?  If you're into crime stories, mysteries, and thrillers, this will be right up your alley.  And if you like those genres but find them too cliched, I'd still suggest giving this a try–because while it has some of that, I think it also brings something new to the table." — The Well-Read Redhead