2019: #29 – Just Over the Mountain (Robyn Carr)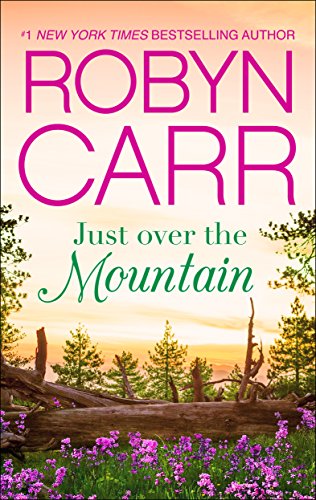 Just Over the Mountain
by
Robyn Carr
Series:
Grace Valley #02
Published by
MIRA
on July 25, 2002
Genres:
women's fiction
Pages:
209


Also by this author:
Whispering Rock
,
A Virgin River Christmas
,
Deep in the Valley
,
Down by the River
,
One Wish
Also in this series:
Deep in the Valley
,
Down by the River
Welcome back to Grace Valley, California, where the best things in life never change... Here in this peaceful community, folks look out for one another like family, though sometimes a little too well. In a town like this, it's hard to keep a secret—though Dr. June Hudson has managed to keep one heck of a humdinger...

Though visits from her secret lover, undercover DEA agent Jim Post, are as clandestine as they are passionate, somehow it fits with her demanding schedule as the town's doctor—a calling that requires an innate ability to exist on caffeine, sticky buns and nerves of steel.

But how can a secret lover compete with a flesh and blood heartthrob from her past? June's old flame has just returned to town after twenty years—and he's divorced. June is seriously rattled. So when the town's most devoted wife takes buckshot to her husband and some human bones turn up in her aunt Myrna's backyard, she's almost happy for the distraction.

Sooner or later, love with have its way in Grace Valley. It always does.
This book was a continuation of the first, and I think it was just as good. When this one starts out, June's old high school boyfriend Chris has returned to town, twin teenage boys in tow. Everyone speculates that Chris and June are going to get back together (they *are* kind of the only single people in town), but what everyone else doesn't know is that June has herself a secret beau.
Chris and his family really drive most of the action in this installment, but there's enough of everyone else (especially Aunt Myrna) to keep you interested. It still isn't what I would consider a romance, though.
Other reviews:
"I enjoyed this book a lot more than the first book in this series. I think I got to know the characters a lot more. There were some sad parts in the book but also some happy times. There is a big surprise in this installment of the series and I am very happy with it." — A Holland Reads